One more year of Council under Administration
Posted by Edgar Adams on 9 October 2023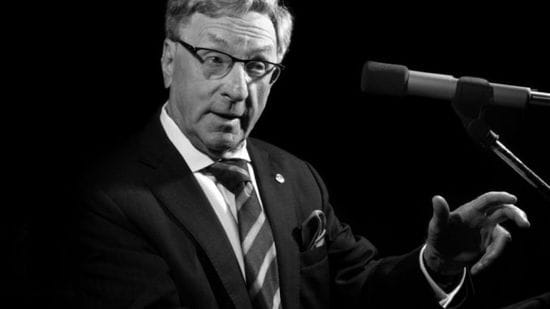 The 2024 Local Government elections will be held next year on the 14th of September bringing to a close three years during which Central Coast Council has been under Administration.
It goes without saying that the few short years in which the amalgamated Council was run by those fifteen elected councillors headed up by Mayor Jane Smith was a disaster beyond belief.
Of course, it was a disaster waiting to happen, with fifteen councillors from five disparate areas called Wards and most with no financial or organisational capability whatsoever, along with most having their own personal and political agendas.
Central Coast Council is the second largest council in NSW after Blacktown Council.
With an annual income of over $700 million and over 2,000 employees it is a seriously large organisation and there is no legal requirement for councillors to have one ounce of financial or governance knowledge whatsoever.
Conversely directors of registered clubs are expected to have corporate governance qualifications, and this applies to the small, registered club.
It is heartening that Administrator Rik Heart is running a series of training sessions for would-be councillors.
However, there is nothing to stop any of the dismissed councillors from running again.
Whether the Labor Party or Liberal Party will run candidates with any financial or governance competency remains to be seen.
OOO
Meanwhile, Central Coast Council continues to go down a path that is jeopardising the future prosperity of our region.
Council is using biodiversity laws and regulations to stop almost all forms of development (see page 9) on appropriately zoned land.
And that is not all. They continue to frustrate developers who wish to develop residential and industrial land that requires water and sewage infrastructure in the Wadalba and Warnervale areas.
This has been the case with land at Mountain Road, Warnervale where Western Australian company, Beerfarm which operates a highly successful craft brewery and adjoining farm, and the owners wish to replicate it on land they purchased some three years ago.
Fortunately, Beerfarm owners have not given up on the Central Coast and are now working with Glenworth Valley Outdoor Adventures at Calga to locate their operation on their property (see Page 5).
This business will bring more visitors to the Central Coast and create jobs which are desperately needed for our region.
OOO
As we have reported before may times, over 3,000 homes could be built across the Coast, mostly in the Wadalba and Warnervale.
At Somersby, one of the oldest zoned industrial areas on the Central Coast, so called threatened species of plants and the odd pygmy possum has been used to add hugely to the cost of developing land with developers having to buy Biodiversity Credits.
OOO
Now that Administrator Hart has got council's finances under control it is time for him and his senior staff to start thinking about growing the regional economy.
While most other councils around Australia have Economic Development Departments this Council has no economic growth policy to start with.
It is a disgrace and sends the message that this council is not open for business.
By not attracting new business and in turn not creating a pipeline of new jobs young people coming out of school have no future.
It is time that the State Government stepped in and took Central Coast Council's planning powers away from them.
Premier Minns and Planning Minister Scully are making all sorts of noises about this issue. The time has come for action.
Edgar Adams