Scott Allen, Pluim Group
Posted by Phaedra Pym on 9 March 2020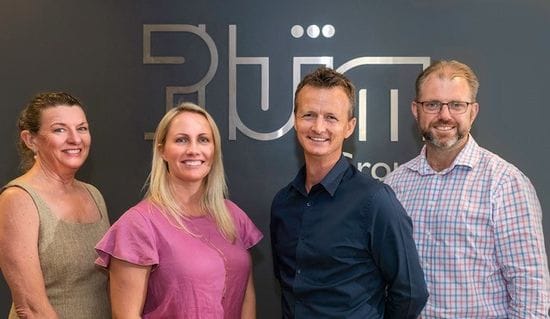 Continuing the legacy
Every great build begins with a strong foundation.
In the case of West Gosford based commercial construction company, the Pluim Group, the strong foundation was forged more than seven decades ago right here on the Central Coast.
The Pluim Group's journey over that time is a family business succession story with an interesting twist.
The baton was passed from founder, Bill Pluim to valued long-term staff member, Graham Allen in 1978.
And so a new family was entrusted to lead the growth and evolution of this company, one that was built on a solid foundation of trust, experience and exceptionally strong values.
With each generation, those foundations have only grown stronger. Today, Graham's son, Scott continues the legacy and, along with his team, is taking the Pluim Group, one of the state's longest running and most successful building contractors, into an exciting future.