Stevens Group Wins UDIA NSW Award
Posted by Edgar Adams on 10 February 2022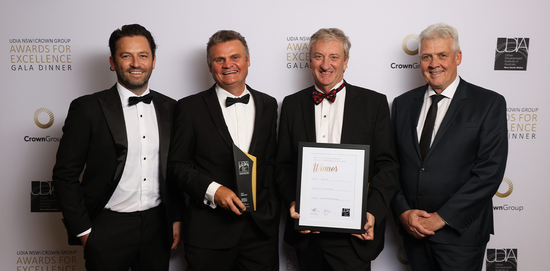 The completed Toronto Lake Macquarie residential development, Foreshore by Stevens Group, has been recognised by the Urban Development Institute of NSW (UDIA NSW), as this year's award winner for excellence in NSW Regions & ACT Development category.
Foreshore Lake Macquarie involved the design and construction of 37 bespoke residential units on the waters edge in Lake Macquarie, each with a unique floor plan.
The three buildings, ranging from three to four storeys in height as well as ground floor commercial in the main building, external terraces, private lawn, basement parking for 93 vehicles and shared common areas. and direct Marina access.
The development, located at 1 Wharf Road Toronto, broke ground in 2019 and after 18 months of construction reached completion in April of 2021.