Editorial
Posted by Edgar Adams on 7 June 2021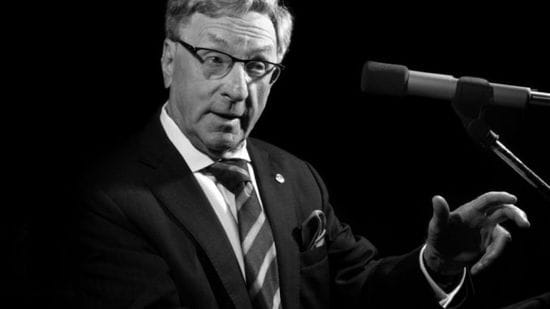 Another hospital for Gosford
Hospitals are big business and private hospitals are even bigger business.
So the announcement that the DA for a private hospital at West Gosford as a State Significant development has been approved is a big deal for Gosford (see page 7).
The former Ausgrid Depot was acquired by local developers Commercialhq and the Gibbens Group in 2019.
Soon after that they were approached by Wollongong based hospital developer AA Crown Holdings with a deal to build a private hospital on the site.
Next step is to find a private hospital operator and we understand that could be only a few months away.
Additionally, there will also be a professional services building for specialists and other hospital and health related services that will be developed by Commercialhq and Gibbens Group.
In the end the Northside Medical Precinct will complement the Gosford Hospital and University of Newcastle Precinct just a kilometre away.
An opportunity for accommodation for medical staff and students and the services they will require exists for those with a little vision.
OOO
University campus in Gosford
Also in this issue is the announcement by the Parliamentary Secretary for the Central Coast in early May (early enough that it missed getting into our May edition) that the State Government would come to the party with a site for a university campus in Gosford which has taken just over two years.
As we keep reminding our Premier, the State Elections were in March 2019 and in the few weeks preceding that she made the big announcement that Gosford, would see a Education and Employment Precinct established.
A few weeks before this announcement was made the government sought Expressions of Interest from universities, presumably from all over Australia and around the world, to establish a campus in Gosford with a closing date of 12th May.
Meanwhile it has been common knowledge that the University of Newcastle had initially proposed this site to expand into Gosford. They already had the Medical School at Gosford Hospital under construction and have made it clear that this was their next project.
Member for Robertson Lucy Wicks had got the Federal Government in the 2020 Budget to allocate $18 million to the UON for this purpose.
At the same time the Gosford Erina Business Chamber had come out strongly in support of UON and made this abundantly clear to the government.
So one wonders why it was necessary to go to EOI when it has been obvious for over twelve months that universities across Australia are going broke due to the loss of foreign students and other influences.
OOO
Our congratulations to the Central Coast Aero Club and Paul Bennet Airshows for staging one of the most successful events the Central Coast has ever seen.
With an estimated 20,000 spectators over two days the people of the Central Coast voted with their feet, and their wallets expressing their support for the airport.
OOO
Finally, you will see that CCBR has taken the position of supporting a rate rise which will see all rates across the region harmonised. When they receive their rate notices in due course the ratepayers of the former Gosford LGA will find they are now paying for the follies of the councillors they elected who did not increase rates for almost 30 years.
Wyong Council was always well managed and rates were regularly increased to keep pace with costs. At Gosford it was all about vote buying with no rate increases since 2009!
Edgar Adams
Editor