Where's our university campus?
Posted by Edgar Adams on 8 December 2021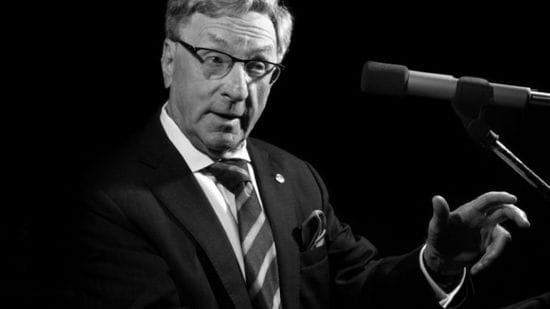 As we come to the end of the year and take a look back over the past twelve months, one has to wonder about the economic future of our region.
Opportunities for business and investment abound and there are plenty of businesses who would relocate to the region if it was made easier.
One opportunity is for the establishment of a university campus in Gosford. This is now crucial to Gosford's future with the Central Coast Council moving its administrative headquarters to Wyong at a cost of some 300 Gosford jobs.
Five years ago the University of Newcastle's new Vice Chancellor, Professor Alex Zelinsky saw the need for a university campus in Gosford and persuaded the University Council to put up $18 million as a first step.
Member for Robertson Lucy Wicks and the Federal Government quickly backed that up with a similar amount which was allocated in the 2019 Budget.
The NSW Berejiklian Government was asked to put up the old, dilapidated Mitre 10 site in Gosford along with $12 million in cash.
Five years later, and almost three years since Ms Berejiklian promised just prior to the March 2019 State Election that a new Liberal Government would establish an Employment and Education Precinct in Gosford (along with seven others, mostly in Sydney) the best we can get from this government is an announcement that the Mitre 10 site would be the site for a university and that expressions of interest would go out universities to establish a campus in Gosford (at a time when every university in Australia was and still is cash strapped)
CCBR understands that the University of Newcastle is the only university interested.
However, they have been muffled and are unable to comment.
Now, ten months since the Mitre 10 announcement, the best we can get out of the Parliamentary Secretary for the Central Coast Adam Crouch is "The Parliamentary Secretary for the Central Coast Adam Crouch has confirmed that negotiations with the NSW State Government and a university are proceeding."
How insulting is that? On this matter at no time has this government acted in good faith.
Mr Crouch, who is also the Government Whip, has been an abject failure as Parliamentary Secretary for the Central Coast.
OOO
While on the subject of opportunities for our region we report on the termination of the Central Coast Council's Director of Environment and Planning and Director for Community and Recreation Services.
For the whole term of this Council businesses wanting to expand and invest and property developers who see a future for our region have been needlessly frustrated by this Council
Administrator Rik Hart and CEO David Farmer have at last bitten the bullet and made the move as they say to "refresh the leadership team".
OOO
As we end the year and Covid restrictions come off I believe that 2022 will be a good year for the Central Coast.
It has been a difficult two years and there will be some who won't survive.
We are hearing that many businesses, particularly hospitality, are having real trouble finding staff.
That is undoubtedly due to the Federal Government's generosity in helping those who lost their jobs keep going. But there are now plenty of jobs and if they can't be filled then the government will need to encourage backpackers and migrants to fill these places.
OOO
Finally may we wish all our readers and supporters a Merry Christmas and Happy and Prosperous New Year.
CCBR will be entering its 33rd year of publication in 2022. We have outlived many businesses, even those who sought to put us out of business. Our success can be put down to our editorial policy - Is it good for the Central Coast – Is it good for business.2
Edgar Adams
Editor